Hestan Vineyards - Hestan, Stephanie and Meyer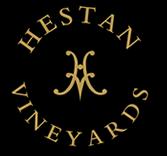 New California Cult Producer
Stanley Cheng, the chairman of Meyer Corp – which manufactures Farberware, Circulon and KitchenAid cookware – and his wife Helen purchased a 127 acre ranch in the Napa Valley in 1996 and immediately began planting grapes. In 2001 the Chengs had a bottle of the 1998 Merus Cabernet while dining at the French Laundry and were so impressed that they tracked down the winemaker, Mark Herold, and convinced him to make wine for them.
The Chengs produce wines under the Hestan, Stephanie and Meyer labels. The name Hestan is derived from Helen and Stanley's first names and these are the top wines produced. Mark Herold made the wines through the 2008 vintage and Thomas Rivers Brown will take over with the 2009. There are about 400 cases each of a Cabernet and Chardonnay.
Named after Stanley and Helen's only daughter, the Stephanie line of wines focuses on Bordeaux style reds. Jeff Gaffner oversees production of a Red Blend, a Cabernet and a Merlot.
The Meyer Vineyard label is named after Stanley's company and the vineyards that surround the corporate offices. The Cabernet is the second wine to the Hestan Estate and is also made by Mark Herold.
About the Hestan Estate Vineyard in Napa
East facing slopes in the secluded Gordon Valley
Vine acres: 41
Altitude: 230 – 400ft
Soils: Silt loam over fractured shale
Irrigation: Drip/ Irrigation Pond
Trellising: Vertical
Pruning: Cordon and Cane
Yields: ˝ - 3 tons/acre
Varietals: Cabernet Sauvignon (28.5 Acres), Merlot (4 Acres), Petit Verdot (6 Acres), Cabernet Franc (1 Acre) and Malbec (1.5 Acres)